FCRA Funds Received Oct, 2015 -to- December, 2015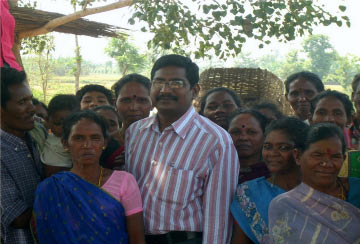 Abhimani Foundation
ABHIMANI FOUNDATION, Bobbili is a Charitable Organisation. It is a Non-Profitable Organisation engaging in Community Developmental activities in the Remote and Backward area of Vizianagaram District.

ABHIMANI FOUNDATION has been started and functioning with the guidance of the like minded, well experienced, honest, service minded and committed personalities of the Society. It started functioning from July 2006 formally but secured authenticity from 29-7-2008 with utmost concern over creation of awareness on the introduction and implementation of Social Welfare Schemes being envisaged by the State and Central Government for the benefit, upliftment and elevation of the Poor, down trodden and remote area people in the entire district of Vizianagaram. For the time being it started activities initially in Parvathipuram Revenue Divisional area.